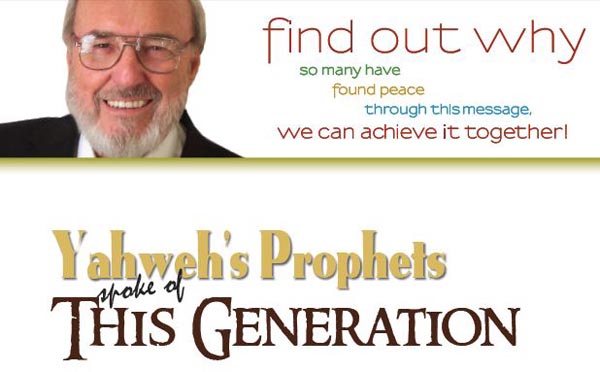 Yahweh has blessed the United States with wealth. So far, the majority of it has been used to build weapons of war that will soon be the downfall of this country. Why won't this great nation repent and convert to Yahweh's Laws of Righteousness. Take just one-fourth of the money being spent on weaponry and allow the children, who've crossed the border, to come to the House of Yahweh to be trained in Peace, Joy, and True Love.
We have teachers now available who are willing to take on this task. All we need are those needing help and a few facilities. These children will not take away jobs. Once they are trained in the Peaceful Solution Character Education Program, they will create jobs. They will make lives better.
The countries these children ran from also need our help. They need your help President Obama and the help of the United States of America. If they don't get it from us, will Russia step in?
They need our help now, and it should start with 30 days of training in the Peaceful Solution Character Education Program. With just 30 days of training, and thereafter refresher courses, which we would provide, these countries would become our friends, and we theirs.
The cause of the problems facing the nations can only be solved with proper character education. The Peaceful Solution Character Education Program will help them solve their problems peacefully, and then peace will follow.
If you will work with us, we can train, in our present facilities, 400 children every 30 days, and feed them back into society. With refresher courses and cooperation from their present governments, these children will be able to teach the way of peace to the present teachers and governmental leaders. You will start seeing positive results in just a few months. I hate to say this to you, President Obama, because of my deep respect for you and your family, but there is no other way. You will wind up just groping in the dark, as the whole world has done for thousands of years. With each passing year, it continues to grow worse.
Please, don't turn these children away who are asking us for help. Let them and their families come and be trained by the Peaceful Solution Character Education Program. In 30 days we can have them trained to the point that they will be able to help their countries. Then we would continue with refresher courses. They will be able to teach the teachers and leaders of their countries how to solve any problem that arises, or even solve problems before they arise. We know this to be a fact, because we have this program actively implemented throughout the United States and in other countries. Those who have participated in this program have made remarkable progress in turning their lives around to become productive citizens, who are making a positive impact within their communities.
We welcome and await your response. You may call, write, or email us. We are ready to begin training immediately.
May Yahweh bless your understanding.

Yisrayl Hawkins
Yahweh's Branch.com