88.9 The House Of Yahweh

Download

app here:
(Only Android is currently available –  Apple App is on it's way!)
Prepare For The Sabbath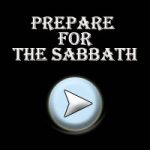 Prepare for your Weekly Appointment with our Heavenly Father YAHWEH by listening to and studying the past weeks sermons – refreshing your mind with the lessons previously taught so you can be ready to continue in learning the Word of Yahweh as taught by His Great House. By properly preparing for the Sabbath, you can show yourself approved and be ready for the next given sermon, knowing what was previously taught in the past one(s). In reviewing these sermons, you will be able to study and learn more efficiently the Plan that Yahweh has for mankind so that you can learn what to teach and be able to teach what you have learned…
Note:  Selected Sermon will replay continuously – when ready to listen to the next sermon, stop it and select a new one.
08/26/2017 – TITLE: The Wars Going On Now Caused By Sin Are Unacceptable In Yahweh's Kingdom.
09/02/2017 – TITLE: The Bread Sack – The Straight And Narrow Way!
09/09/2017 – TITLE: Yahweh Created Man For Genesis 1:26 To Be Tested (Exodus 20:20) For The Job Of Genesis 1:26.
09/16/2017 – TITLE: Yahweh Is Promoting To Higher Ranks, Each Member At The House Of Yahweh By The Instructions We Take.
10/14/2017 – TITLE: Prophecies 100% Accurate Show Yahweh's House Will Not Be Established Until The Last Days In The Same Generation Of The Nuclear Bomb When Knowledge Increases.