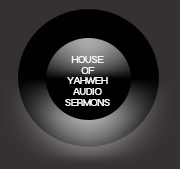 2017 SERMONS…
2017-02-04  – The Gates Of Hell Have Prevailed In The Past Since Genesis, But Is Prophesied Not To Prevail In The Last Days.
2017-01-28   Isayah 43 Speaks Of Yahweh's Last Days' Work And Yahweh's Protection Of His Work.
2017-01-21  The Vatican Doesn't Read The Prophecies. "He Is Now Dividing The Land For Gain" Which Will Bring About The Nuclear Burning
2017-01-14  Yahweh's Gathering From The Winds Of War Is Taking Place At This Time.
2017-01-07  Yahweh Foretells The Future: The Destruction We See In The Fourth Part Of The Earth Is Clearly Prophesied
2016 SERMONS…
2016-12-03 Women's Presentation
2016-11-19 Men's Presentation
2016-11-12 Women's Presentation
2016-10-23pm Feast of Tabernacles
2016-10-23am Feast of Tabernacles
2016-10-22 Feast of Tabernacles
2016-10-20 Men's Presentation
2016-10-19 Women's Presentation
2016-10-18 Men's Presentation
2016-10-17 Women's Presentation
2016-10-16 Feast of Tabernacles
2016-10-02 Feast of Trumpets
2016-10-01 – Women's Presentation
2016-08-13 Women's Presentation
2016-04-29 Young Women's Presentation
2016-04-26 Womens Presentation
01-16-2016  Women's Presentation